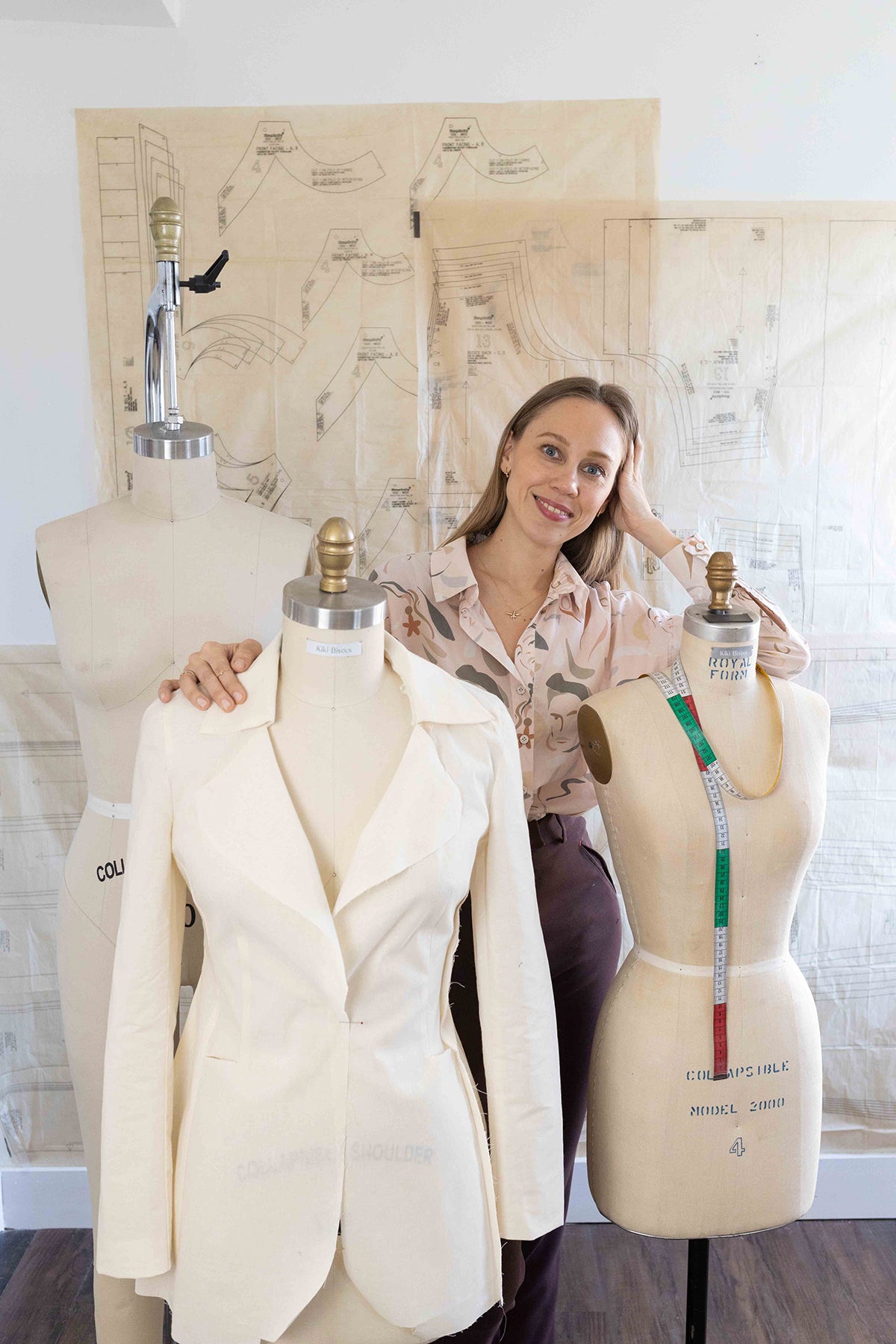 Kiki Bisous Atelier is the ultimate fashion experience for those with refined taste, who value quality, versatility, and customization with a personalized approach
Learn More
Welcome to Kiki Bisous Atelier, the premier destination for those with refined taste, who appreciate quality, versatility, and personalized fashion experiences.
Our mantra is simple: we aim to make you more of who you truly are, resisting the pressures of conforming to brand expectations.
At our atelier, our mission is to craft timeless, high-quality garments that fit flawlessly and exude individuality. We invite you to embark on a journey with us, where we offer a range of services including alterations, custom-made clothing, and wardrobe stylist consultations. Our aim is to help you look and feel your absolute best, providing garments tailored to your unique body shape, style preferences, and lifestyle needs.
As your personal tailor, we are dedicated to fulfilling your sartorial desires. Whether it's a custom suit for a special occasion, a perfectly fitting dress, or alterations to your favorite pieces, we are here to assist you. We firmly believe that clothing should be as unique as the person wearing it, and we take great pride in designing beautiful, functional pieces that celebrate individuality.
Thank you for considering Kiki Bisous Atelier for your custom clothing, alterations, and wardrobe styling requirements. We eagerly anticipate the opportunity to collaborate with you and create garments that will make you look and feel extraordinary.
To schedule an appointment, please reach out to us at your convenience.